2016 marks the 50th anniversary of the publication of Truman Capote's In Cold Blood, a pioneering work of new journalism and true crime writing. Taking Capote's pivotal book as a starting point, this series invites participants to delve into the history and literature of American crime.
Blind Eye: The Terrifying Story of a Doctor who Got Away with Murder
Pulitzer Prize-winner James B. Stewart looks at the case of serial killer Dr. Michael Swango and the medical community that enabled his crimes.
Compulsion
Inspired by the famous Leopold & Loeb case, Levin's novel was the stylistic inspiration for In Cold Blood and one of the first classics of the true crime genre.
The Poisoner's Handbook: Murder and the Birth of Forensic Medicine in Jazz Age New York
A novelistic account of the efforts of Charles Norris and Alexander Gettler to use chemistry and medical science in investigating crime in 1920s New York.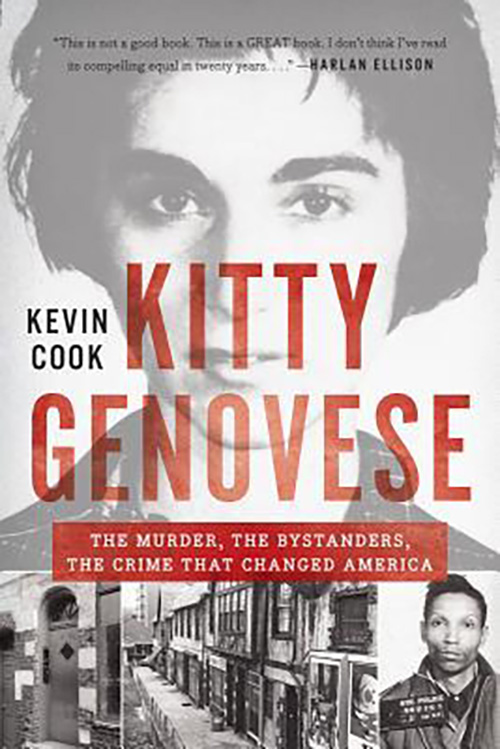 Kitty Genovese: The Murder, the Bystanders, the Crime that Changed America
Kevin Cook re-examines one of the most infamous murders in New York history, depicting how it resonated against the backdrop of change in the 1960s, and how the dark picture of human nature it seemed to illuminate needs re-evaluation.
True Crime: An American Anthology
Edited by Harold Schechter, our project scholar, this volume offers the first comprehensive overview of American writing on crime. True Crime ranges from Cotton Mather to James Ellroy.
In Cold Blood
By most accounts, this is Capote's masterwork, and a foundational text in the history of American journalism. Initially published as a series of pieces in The New Yorker, this book delivers a nuanced tale of class, desperation, and crime. By turns ghastly and sensitive, In Cold Blood is a classic of the genre.
INTRODUCTORY ESSAY
Harold Schechter, professor of American culture at Queens College CUNY and the editor of The Library of America's True Crime: An American Anthology, offers an introductory essay intended to help facilitators formulate a syllabus and discussion questions.
SERIES CO-SPONSOR
The Library of America
---
To host this Reading & Discussion program, please review the application guidelines, and follow the link to our online application.